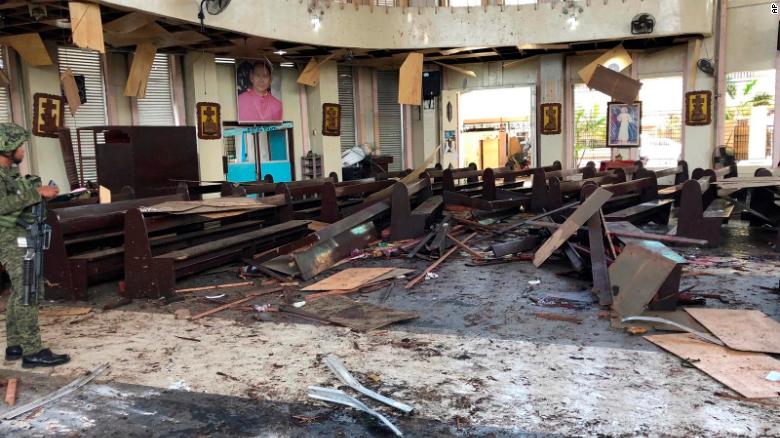 ISIS took the responsibility for the bombings in Philippine through its Amaq News Agency. It also issued a formal communique for the twin suicide bombings, shortly after the Amaq report.
However, there is no evidence provided by ISIS for its claim.
20 have been killed, dozens have been injured in Philippines church bombings.
Two bombs were detonated at Jolo Catholic cathedral in the Mindanao region. At least 81 people, including 14 soldiers of Philippines Army and 2 national Police officers, have been injured.
The first bomb blasted inside the cathedral, while the second went off near the soldiers who were helping the victims of the first explosion, Brig. Gen. Edgard Arevalo, Armed Forces of the Philippines spokesman, stated.
According to the local officials, all casualties were immediately evacuated, the area is secured by the police and nation's military.