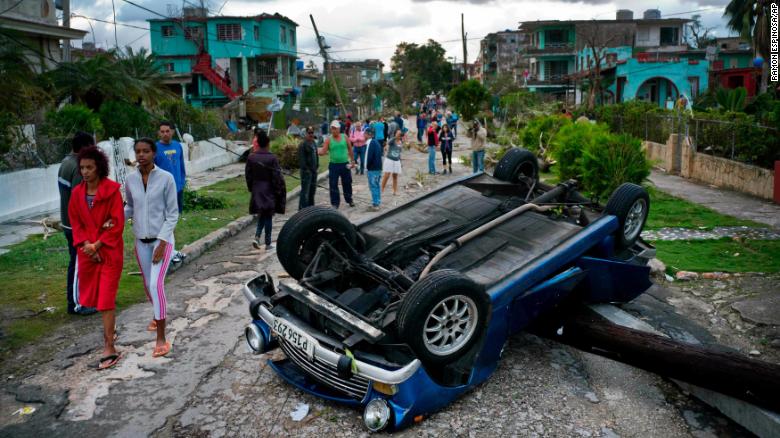 The capital of Cuba, Havana, was struck by the strongest tornado since 1940 on Sunday night causing the death of 4 people and injuries of 195, according to the official reports.
Fierce winds damaged buildings, blew out the windows, carried vehicles up in the air, and brought floodings to the low-lying areas of the city. Over 1 million homes were left without electricity.
The officials said that the provinces of Mayabeque, Pinar del Río, and Artemisa also suffer from the impacts. The winds were reported to reach 62 miles per hour.
Tornadoes are very rare in Cuba, and Havana in particular. Watersprouts are common for this area though they are usually much weaker than the Sunday's tornado, according to Taylor Ward, a CNN meteorologist.