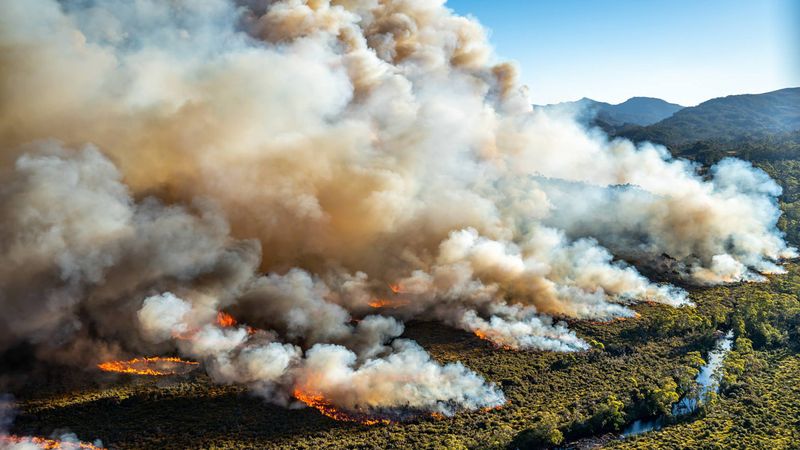 Worsening weather conditions fuel bushfire burning in southeast Tasmania, covering the whole island in dense smoke.
The massive fire raging near Huonville damaged three houses and forced nearly 400 people to evacuate their homes.
The Tasmania Fire Service expects the threat to homes to increase due to deteriorating weather conditions. The temperature is expected to increase up to 33C and 40km/h wind gusts causing erratic fire behavior.
Andrew McGuiness, a Tasmania Fire Service district officer said that the conditions are expected to improve after tomorrow allowing the firefighters to better control the blaze, but the risk to life and property remains very high.