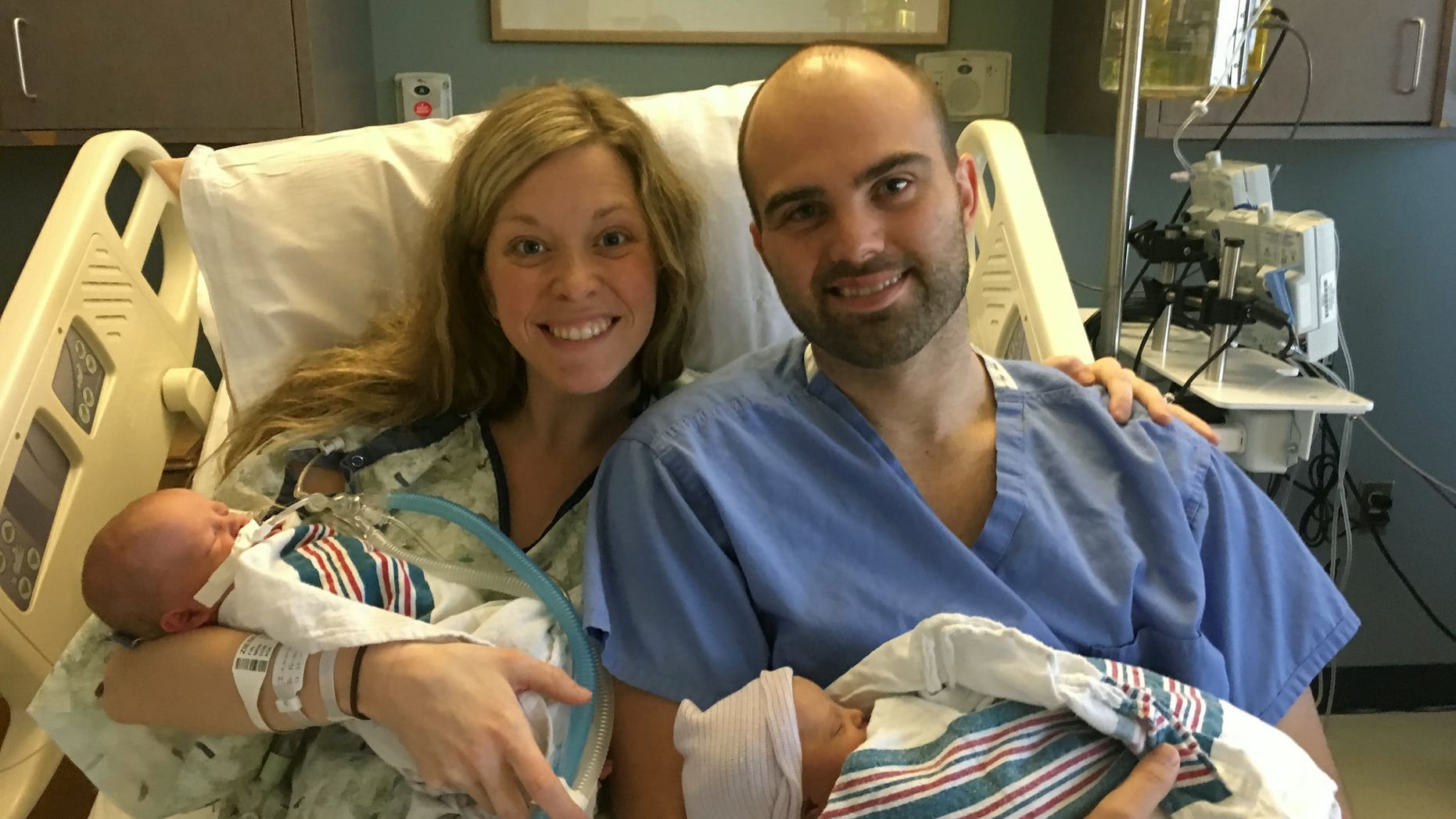 First-time mom Nicole Ziesemer, 31, was told she was having twins during a 47-hour labor.
Nicole and her husband Matthew had a "natural pregnancy" and didn't have any scans during her pregnancy, apart from the one right before the labor. The doctors didn't spot the second baby during the scan probably because it was behind the first baby. After Nicole gave birth to Blakeley, the doctors went to stitch her up when they spotted "another head". Blakeley's little brother Cabe was born 59 minutes later.
Nicole told there were no signs that she was carrying more than one baby. As the couple didn't do any scans throught the pregnancy, even the sex of the baby was a surprise for them. "Little did we know!", said Nicole.