Richard E. Grant is a 61-year-old British actor, most famous for his roles in Withnail and I, Hudson Hawk, and Doctor Who. This year he was nominated for an Oscar for his performance in Heller's Lee biopic Can You Ever Forgive Me? Today Grant shared a story that happened to him 47 years ago in Twitter account.
At 14 years old Grant wrote Barbra a fan letter, where he expressed his admiration and even invited her to come for holiday to Swaziland, where the actor lived back then with his family. Grant posted the letter and a selfie taken outside Streisand's home.
Streisand replied to the letter in her tweet thanking Grant for the lovely letter and praising his 'terrific' performance in Can You Ever Forgive Me?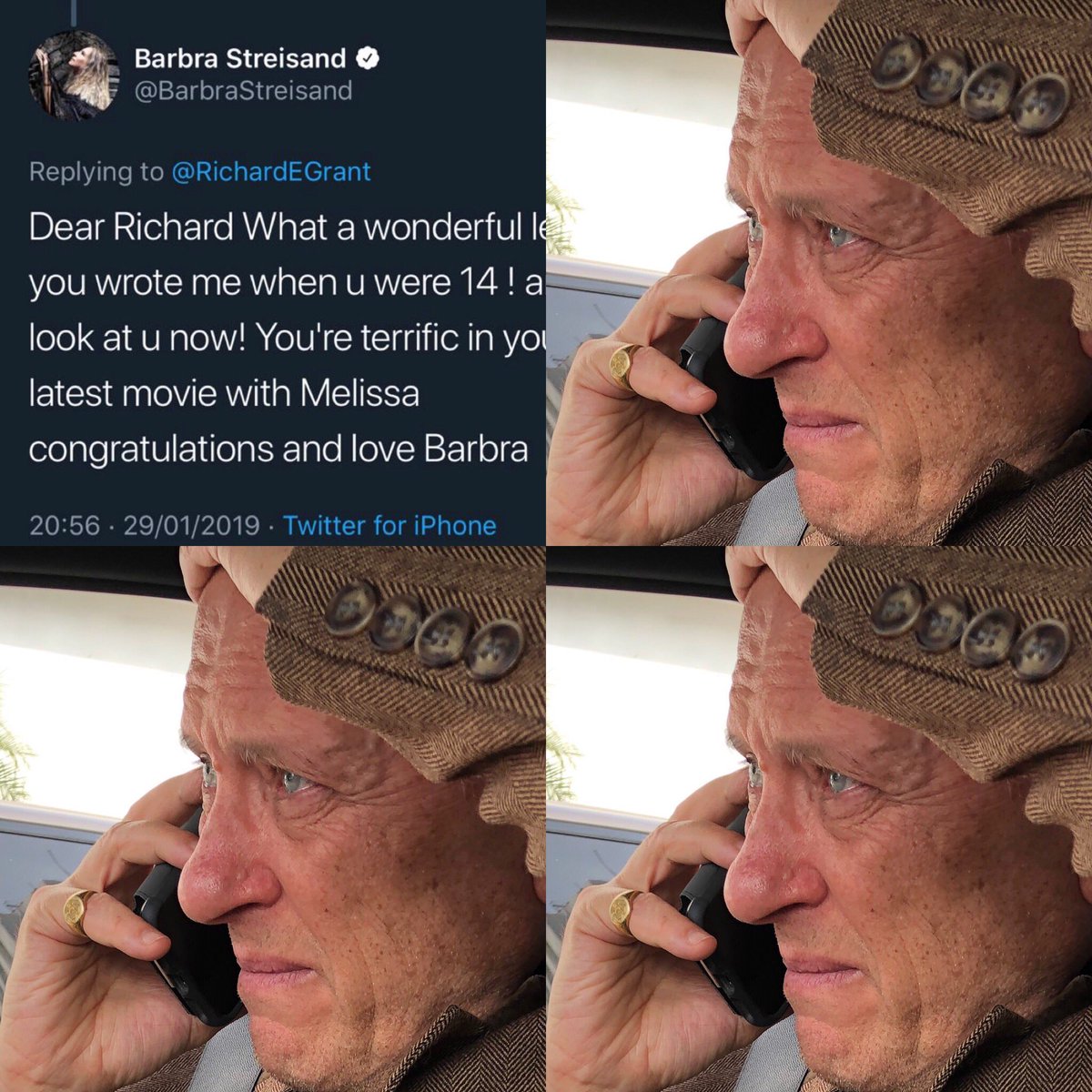 Grant shared a photo of him taken by his friend, Nicole Wilcox, when Grant's daughter was reading him Barbra's reply to the letter he sent her 47 years ago. The actor was completely owherwelmed with emotions over his 'message in a bottle' miracle.